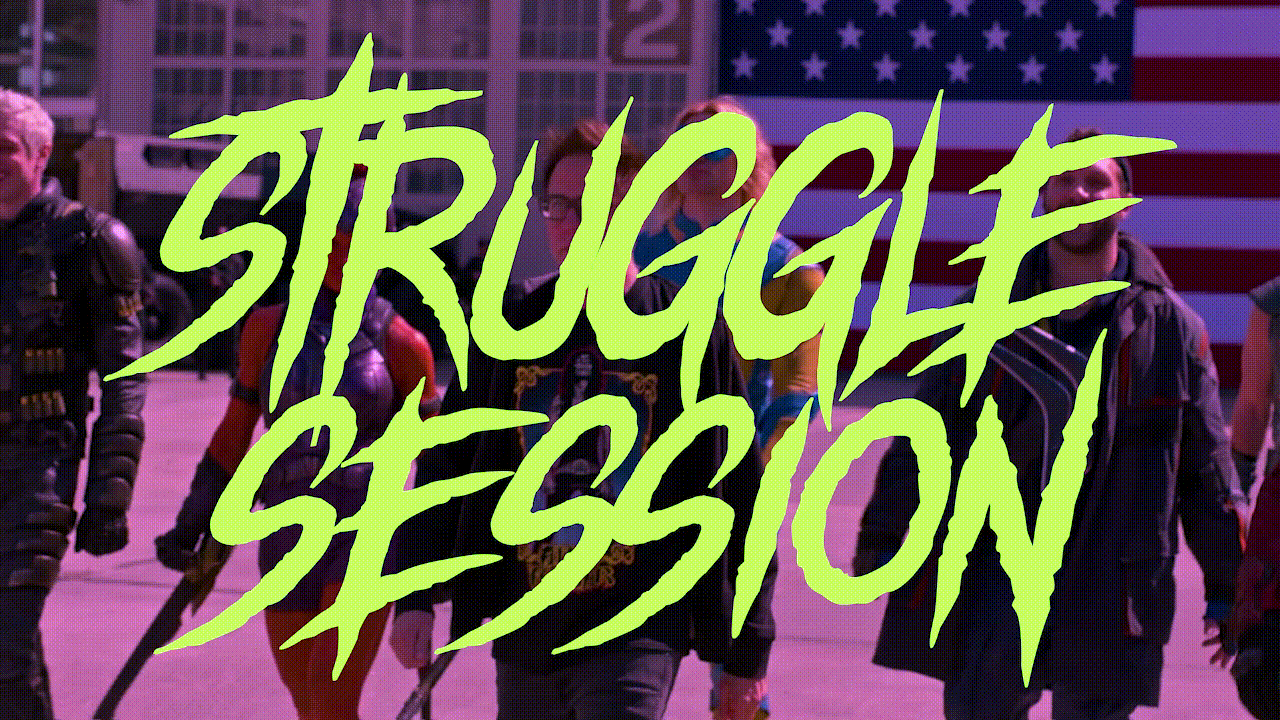 Weekly Update | 08/09-08/15
Hello everyone! If you haven't had a chance, be sure to check out the Beverly Hills Cop commentary Bryan and I did, we had a very fun and wide-ranging discussion.
Addendum to our Just One of Those Days episode about Woodstock '99: if the nostalgia wave has you interested in exploring NuMetal get into Deftones, not Limp Bizkit.
Upcoming Episodes
On the next episode of The Alan Moore Podcast, we'll talk about chapters 6-10 of Alan Moore's Jerusalem.
We are currently securing Bugmane for another commentary episode. The movie has not been decided yet but the suggestions have included The Matrix, The Force Awakens, and David Lynch's Dune.
Sadly our panel at Bug Con had to be canceled, but podcast superstar Jordan Morris will still join us for an episode about Suicide Squad and The Suicide Squad next week. Please enjoy what would have been our intro video clip:
As a preview for the ep, I'll share this little tidbit from an article about the production of the film and why Will Smith didn't return for the sequel from Screenrant:
If you read between the lines it seems the studio had a choice between keeping James Gunn and keeping Will Smith. As the dismal-even-for-a-pandemic-and-home-release numbers suggest, you always choose Will Smith. Especially for a sequel to a Will Smith movie!
Merch
Last week we opened a new merch shop with a ton of new designs, use promo code SESH to get 10% off as a subscriber to Struggle Session.
Another World is Possible LA Forum
Make sure to check out Another World is Possible's LA forum for discussions, music, comedy, and good vibes. I'll be working with Jack, Jamie, Bryan, and others for some shows for Another World is Possible in the coming months.
YB has a podcast!
Regular guest of Struggle Session and JackAM YB has debuted their new podcast This is a True Story with YB! They're sharing interesting stories from their life in short, satisfying bites.
Check it out at thisisatruestory.show, Spotify, and all podcasting platforms!
First Contact
I got to ask James Cromwell, Zefram Cochrane himself, what he thought about Jeff Bezos launch at 1:45. I think any trekkie will love the answer.
Recommendations
Val isn't a documentary about Val Kilmer the macho movie star whose "difficult" behavior tanked his career in the 90s. Instead, it's a documentary about Val Kilmer the goofy theater kid who was hired to play a movie star 40 years ago and is still unsure whether it was worth it. Don't worry, it has a happy ending and is an absolutely sublime experience. On Amazon Prime and the high seas.

I picked the Revelation Space series back up. From my article on Space Madness for Blood Knife: "A collection of slavers, war criminals, and sociopathic immortals see if they can stop killing each other long enough to be wiped out fighting the nigh-unstoppable AI." If you enjoy Dune, the Hyperion series, or any grand scale sci-fi check it out.

There's a Metroidvania sale this week on Humble Bundle. Almost all these games are great, my personal favorites are Blasphemous and Salt and Sanctuary.

From the musical genius behind the Struggle Session theme, the Blowback original soundtrack is out. If you've already listened to the amazing show, you already know how good this is:
Finally, Wrestling is Back
Malakai Black's entrance from last week's AEW Dynamite was sick. Dynamite is on again tonight (TNT 8PM) and AEW Rampage debuts on Friday (TNT 10PM) with the rumored return of CM Punk. I've always been a huge fan of the violent art, but there's never been a better time for new people to get into it.
Are you're getting back into wrestling? Going to a show? Please talk to me about it.
Any questions, concerns, or suggestions please send them to thestrugglesession@gmail.com or drop a comment.
Peace!
- L.